About Ginger McGann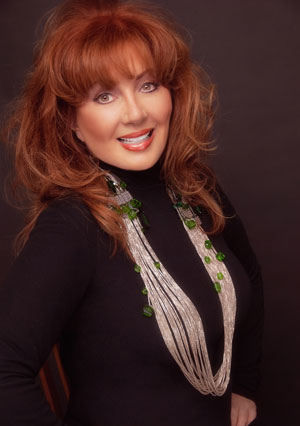 Ginger McGann is the President and Founder of Ginger McGann Design International (GMDI), an architectural and interior design firm. GMDI was established in 1993 and has carried out hundreds of residential and commercial projects, throughout the United States and abroad.
Among the many notable projects that GMDI has completed: the personal residence of the CEO of Avery-Dennison, The Hague, Netherlands; the personal residence of the West Coast Managing Partner of Deloitte and Touche; the $30MM personal residence of the CEO of Foundry along the Southern California Coast ; the personal residence of the Chief of Radiology at Emory University Hospital in Atlanta, GA; the personal residence of the Chief of Radiology at Cedars Sinai in Los Angeles, CA; the personal residence of the Chairman of the Board of Craig Ranch in Dallas, Texas.
A former women's fashion designer and art teacher, Ginger McGann brings a unique and diverse range of talents to every endeavor. Prior to starting her own design firm she held the position of lead fashion designer at major internationally-based companies, two of included a Chorus Line and Organically Grown. She designed out of major cities including Los Angeles, New York, Hong Kong, London, Paris, and Milan. Notably, she was nominated three years in a row for the Tommy Award, the highest level of recognition a fashion designer could receive in the United States. After graduating from university and up until starting a family, she was a high school art and art history teacher. While teaching, she was prolific in making her own works of art, which she displayed in galleries throughout Los Angeles, New York, and London. Her main skill has always been in painting but she also has experience working in the fields of sculpture, pottery, glass composition, and jewelry making.
Of recent, painting and jewelry design has resurged as two of Ginger McGann's key passions. She continues to operate GMDI, carrying out projects for her most important clients, but her focus has drifted to creating a grouping of artworks in order to be shown in galleries on both coasts, given exposure in lifestyle magazines, and promoted on an international scale. The style of painting that Ginger McGann is most passionate about is a new style that incorporates transparent layers of lush colors in non-objective/abstract themes. Her jewelry designs can be described as totally unique compositions of stones emulating her paintings: rubies, emeralds, sapphires, fire opals, imperial jade, peridots, and amethysts. Ideally, the two mediums would be shown together in order to convey Ginger McGann's inspiration.
Ginger McGann holds a Bachelor of Arts Degree in Art and Art History from the School of Art and Architecture at the University of Southern California. She has also received an Executive Graduate Design Degree from Harvard University.
Ms. McGann's latest exhibition was at the Grand Palais in Paris which opened on November 23, 2010. This featured her paintings and sculptures. Her latest lines of jewelry and hand bags have been exclusively carried at the famed 'Au Printemps' Department Store, located at Boulevard Haussman also in Paris, France.
Newsletter Signup